I am currently being serenaded by the lyrical and sweet burst of sports-induced screams of my father and brother as they watch Philadelphia's NHL team, the Flyers, take a stab at winning the Stanley Cup. I'll just say that everything is quite tense in the apartment right now and I probably shouldn't make any sudden movements because we are losing by 2. (Update: my brother left after we were down by 3 in the third period...all is safe now)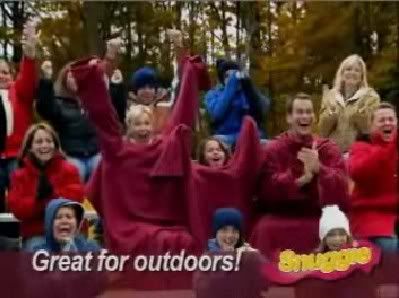 While they bite their nails down to the cuticle, I will attempt to update y'alls on my life. Things have definitely changed around here, which is the source of my blogging hiatus. In the past month I have moved out of the house I grew up in on the Main Line to a fantastic apartment in Center City where the view into the Kimmel Center couldn't be better. I have also started to work full-time at a seriously amazing boutique chock-full of the designer clothes I drool over come fashion week on style.com (think Lanvin, Derek Lam, Nina Ricci...you get the idea). Here are some of the pieces in the store that I've had trouble parting with upon their sale:
photo: www.dluxelist.com/
This unreal Lanvin/Acne confection. It's the perfect collaborative piece. Not only does it beautifully display the super-feminine details and flattering cut Alber has down to a science, but the fabric is a fantastic light-weight denim which Acne rules at creating. Sigh.
Photo: Jerome C. Rousseau
My mouth begins to water when I walk in the store each morning to great the day...and these insane Jerome C. Rousseau pumps. They are surreal. People are quite terrified and confused when they pick these up, mainly because there are no ankle straps and there is a large metal toe barrier. You would thing these could qualify as the worlds most uncomfortable shoes, but that would be false. They are quite comfortable considering the front bit contains your toes and adds balance. So the fact that these are equally practical and gorgeous has me sold.
I get it. Tie-dye is big for S/S '10, but after seeing so many of those Proenza long-sleeved tops on every celebrity and editor, I needed some refreshing. This Lela Rose frock may display the trendy technique, but I find it completely timeless. Lela's shapes are classic and made for the everyday woman. I'm bitter because this dress is now on sale, and....we just sold my size. Tear.
Within my first week of work, the store was ranked as one of the top ten places to shop for designer apparel in the WORLD by
USA Today
. I'm surrounded by the creations I adore and able to work with really special clients, along with the greatest bosses (they are not aware that I write this blog, so I ain't no brown-noser). The store is the manifestation of all my shopping philosophies aka the focus is superb customer service and attention.
We (me, my co-worker, bosses) are completely aware of the prices in our store, but also completely aware of the talent and genius of the designers we carry. It is our job to make sure the customers can appreciate these clothes as much as we do, so educating them about the labels is key for their shopping experience. Supplying anything (drinks, ordering food, alterations, shipping, special orders) is standard along with making shopping fun and personal.
I could probably go on forever raving about my workplace, but I need to talk about food. With moving into a new place comes tons of take-out. Luckily, Philadelphia has awesome food. I'm completely overwhelmed at this point because I want to try everything, but also keep eating the fantastic dishes I've discovered over the past weeks. I'll start with my current obsession:
Pumpkin
.
My first taste of the South Street gem was a beet salad my mom brought home after a tired day at work. It was a no-frill salad, just the basic spring mix, beets, goat cheese, and onions, but oh my lord was it fresh and delicious.
Pumpkin prides itself in using locally grown and organic ingredients which truly transforms a basic dish a superb plate. I went to pick up a bite for dinner and decided I should check this place out for myself. This is not a one stop shop. There are 3 Pumpkins. Yes, that's right, there are 3 places to enjoy the flavors of Chef Ian Maroney within a block of each other. There is Pumpkin Market where you can pick up cottage cheese fresh from the farm or their house cured pickles. Pumpkin Cafe is where you will find (me drooling over) affordable and awesome plates ready to eat in the small seating area or grab them to take back to your table.
The other night I had a complete Spongebob moment with their Vegan Bean Burger at the Cafe.
You get the idea.
I haven't had the pleasure (yet!) to go to Pumpkin Restaurant, the trifecta's fancy cousin. This one changes its menu daily and can feature items such as Bluefin Tuna Crudo with avocado, pine nuts, and baby beets. The menu is more expensive, but I am sure it's completely worth it considering the amazing quality of the less expensive digs.
The staff is incredibly friendly and they trust their customers. For example, I ordered an iced coffee at the Cafe, but they didn't have any. I paid for it there and they suggested I run across the street to the Market and they would make it for me. I crossed 16th to the other side, and without asking any questions the guy behind the counter made me the beverage and didn't doubt for a moment that I was pulling some trick to get a free drink.
Before I pass out (long week of work + full day at the Roots Picnic= endless exhaustion), if you are in the Center City area on Wednesday, June 9th stop by 1706 Locust from 4-8 to check out the store (it's called Adresse) for our "What to Wear with White" event featuring jewelery from Egan Day Jewelery!